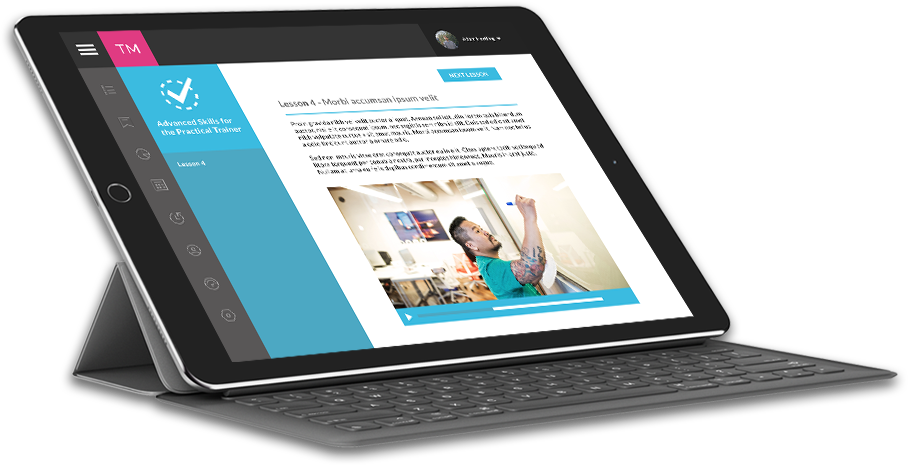 Bespoke eLearning Development for UK business
Why do you need bespoke eLearning?
There are many benefits to having your own bespoke eLearning development. One of the main reasons is that it gives you complete control over what you want to convey to your learners in the way that best suits them, in a way which they will find engaging and entertaining. You can also ensure that the learning reflects your company's ethos and values, thus creating a more personal connection between learner and company.
An additional advantage is that bespoke eLearning development allows companies to create new courses whenever they need them, without having to spend time or money on course development – an issue with many off-the-shelf solutions where content is often outdated by the time it is
Custom tailored online learning development
Learning doesn't have to be boring. It can be more engaging, interactive and memorable. With bespoke e-learning development services you can create a learning experience that is effective and efficient, which will provide real-time feedback on how well the learner is understanding the content.
We offer bespoke development of both simple and complex e-learning courses for educational institutions, enterprises or SMEs with any size of budget.
With our bespoke eLearning development service clients are able to build their own custom courses using our state of the art online course designer. This way they can keep their learners engaged by adding interactivity features like video, audio, quizzes and surveys to deliver more effective learning experience.
How we can help with bespoke content development
Disrupt Learning and Education have developed many custom online courses for businesses across the UK. From the brightest in sport to household names within healthcare – our eLearning is immersive and delivers on your learning objectives. Talk to us today.
Disrupt – trusted by leading professionals