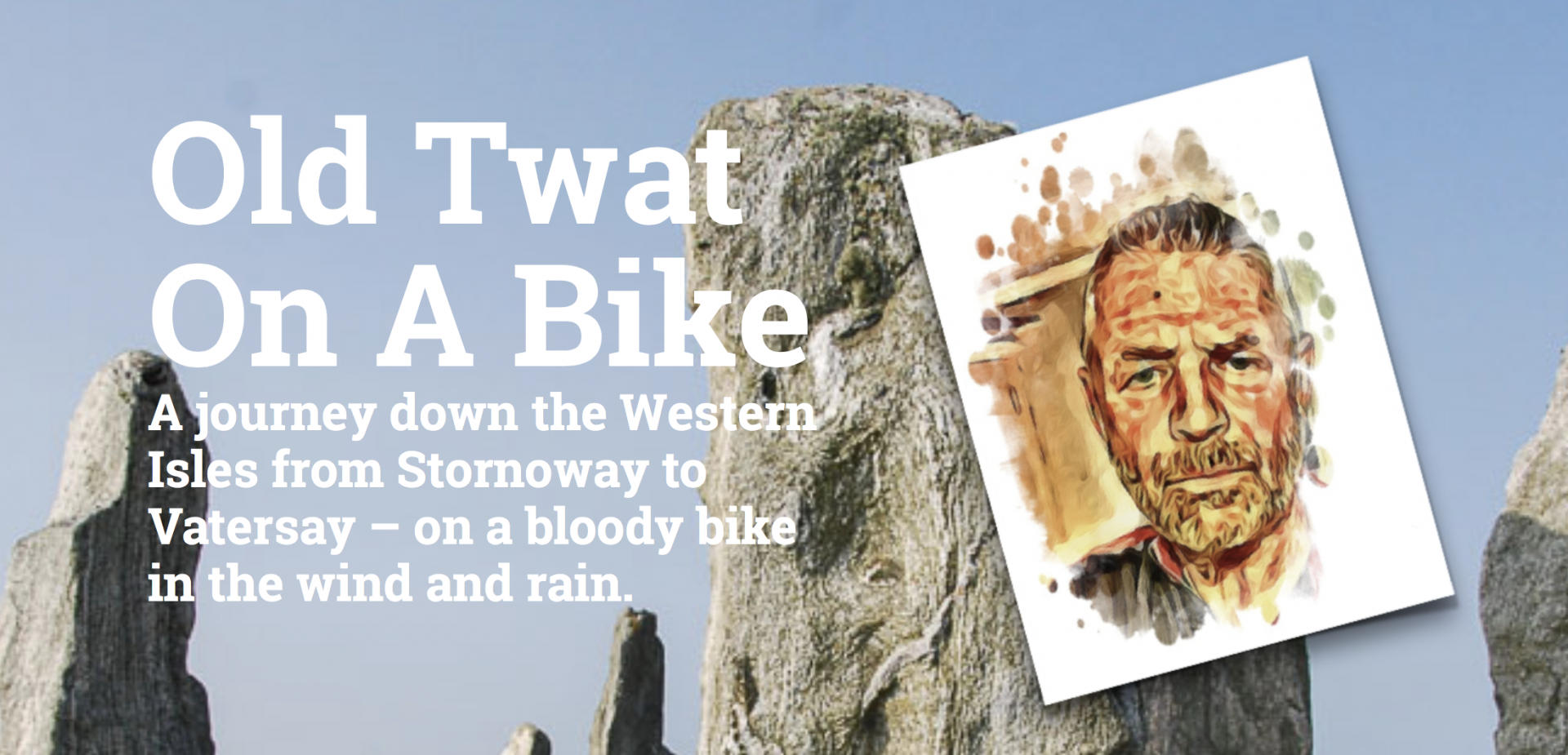 CEO Charity Bike Ride For MENCAP
Fundraising for Mencap – A cycle journey down the Hebrides
Our CEO Pete Bennett, aka Old Twat On a Bike, is cycling the Hebrides in Scotland from Monday 10th next week fundraising for one of Mencap's Day Centres in part of London. It's a solitary journey of around 180 miles on behalf of a local branch of the leading Learning Disability and Mental Health charity in the UK. You can follow his amusing story and adventure at www.oldtwatonabike.com and hopefully be entertained while you donate… you'll also see some of the most stunning coastlines in Britain. We'll be following Pete from here at Disrupt.
Here's what Pete Bennett says:
"www.oldtwatonabike.co.uk is the Site, Blog and story of my fundraising journey next week 10-16th September on the Hebridean Way from Point of Ness in Lewis to Vatersay on Barra.
I'm doing it for myself for lots of reasons but also for a great team at Mencap in Croydon working with those with Learning and Intellectual Disabilities in such an inspiring way, they need all the help they can get. So please push this out to hundreds of your contacts, and please donate and follow my wind and rain-spattered journey, as I try and amuse you and perhaps inspire you just a little too!"