Gamification engages learners!
Do you want to play a game?
Customisable HTML5 interactive games to increase learner engagement
SCORM compliant eLearning gamification
Online learners now expect games and interactions within their digital learning experiences. Gamification is a must have, in order to deliver powerful eLearning – online learning which entertains, engages and inspires your learners.
Our pre-aurthored eLearning games can be bolted directly into your course, easily and effectly.
All of our games are fully interactive, and fully editable – which allows you to brand, contextualise and frame, within the confines of your own course.
Our eLearning gamification modules are fully SCORM compliant – so now you can move beyond simple question based assessments.
Get in touch with us today for a eLearning gamification demonstration!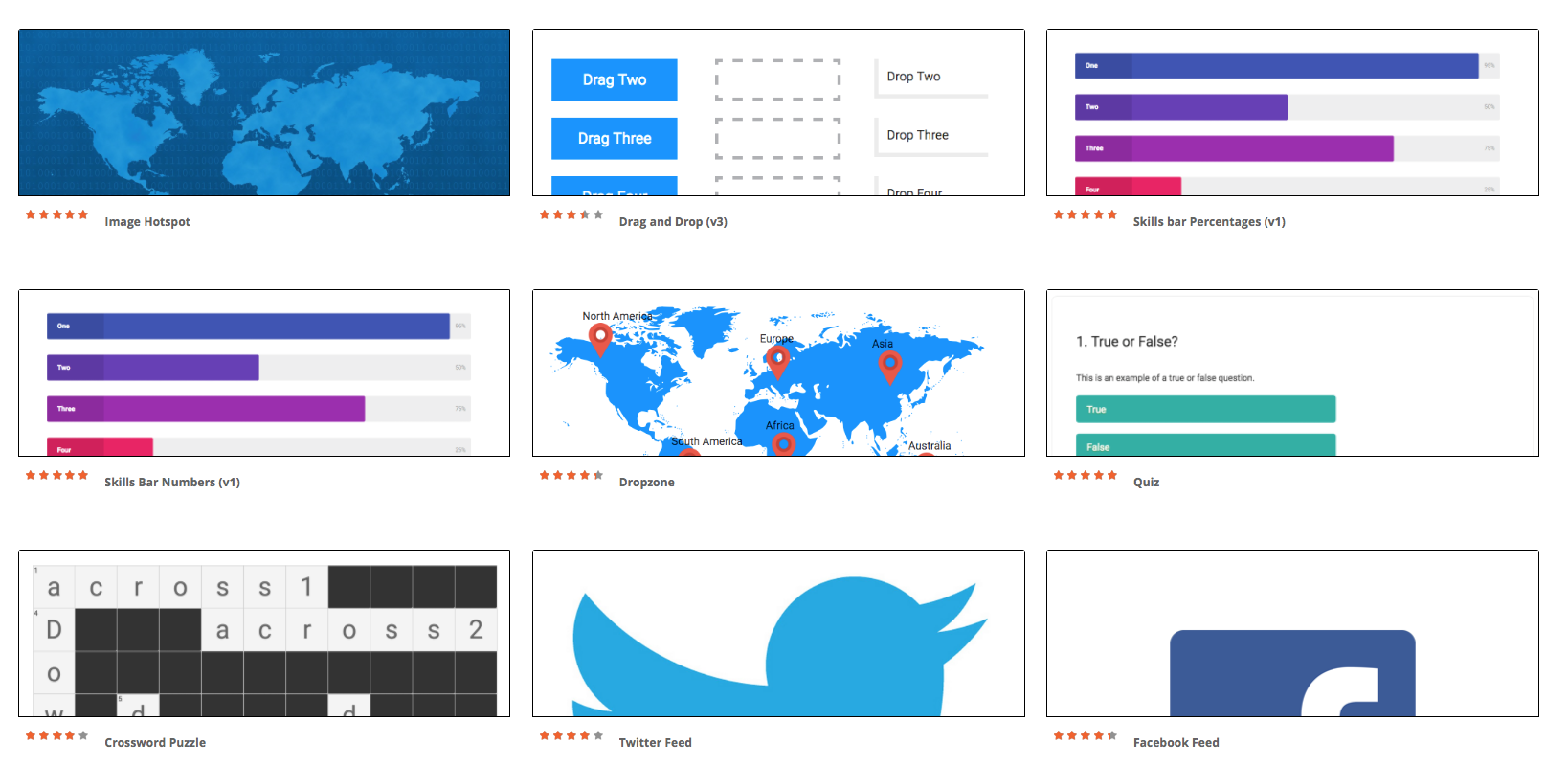 A fantastic library of eLearning games to choose from
Adding gamification to your eLearning will allow you to go beyond flat eLearning, and enable you to focus on delivering understanding, behavioural change and improved performance – through increased learner engagement.
A variety of drag and drop editable interactions and templates where images, markers and styles can all be replaced with your own graphics or images, to increase the context and relevance.
Crosswords can powerfully engage a learner within a single screen, drawing them back to previous questions and answers to ensure their accuracy. Hotspots games are used to stimulate thinking. Use your pictures and images – relevant to your business and it's products and services – to engage and embed learning.
Several forms of Q and A process exist within both the Gameo module and the Znanja core authoring process. These include familiar multiple choice / multiple answer – as well as missing word, free text and reflection.
Did you know...
Gamification can increase learner engagement by 48%*
*2019 MOOC study into gamification.
Enjoy total control – with fully editable eLearning games
All of our eLearning games are 100% editable. You can adapt off aspects of the gamification tools. Clients enjoy complete control – with bespoke branding and styling. You can start from scratch, or, adapt and refine a range of beautifully pre-created eLearning games.
All eLearning games are built in fully responsive HTML5
Enjoy gamification your way!