Ardagh Group choose Disrupt for SOP conversion
by Pete Bennett
Adragh Group the global leader in packaging solutions with 23,000 employees worldwide and over 100 production operations internationally have selected Disrupt's Direct to eLearning integral LMS solution for use at selected UK plants.
The Disrupt solution will be used for the conversion of Production SOP Training into digital eLearning for staff development and compliance.
This is the first major manufacturing group to take advantage of Disrupts new Production and Manfacturing eLearning conversion service to enable large-scale conversion of operational training processes into cost-effective, engaging and sustainable eLearning.
Staff across several UK sites are being trained intensively in authoring and conversion techniques, using the unique Znanja technology, and with close support from the Disrupt team, will soon be in a position to convert large-scale elements of their face-to-face training into eLearning; for deployment and management from the LMS.
The operational impact on capacity and compliance management is set to be significant.
The Disrupt Production and Manfacturing eLearning conversion service enables organisations to completely change large-scale production training, from traditional models, into digital eLearning in a manner never previously seen as possible or ever though cost effective.
For large organisatons, with established LMS and eLearning cultures, this eLearning can simple be exported to the internal LMS or VLE and sustained from within Znanja, without the need to export and republish.
Disrupt are providing authoring software, training and support to enable Ardagh to convert Standard Operating Procedures and Manuals to online eLearning at a speed and cost that have previously not been feasible.
For more information, or for help and support on SOP conversion, please contact yes@disruptlearning.org.uk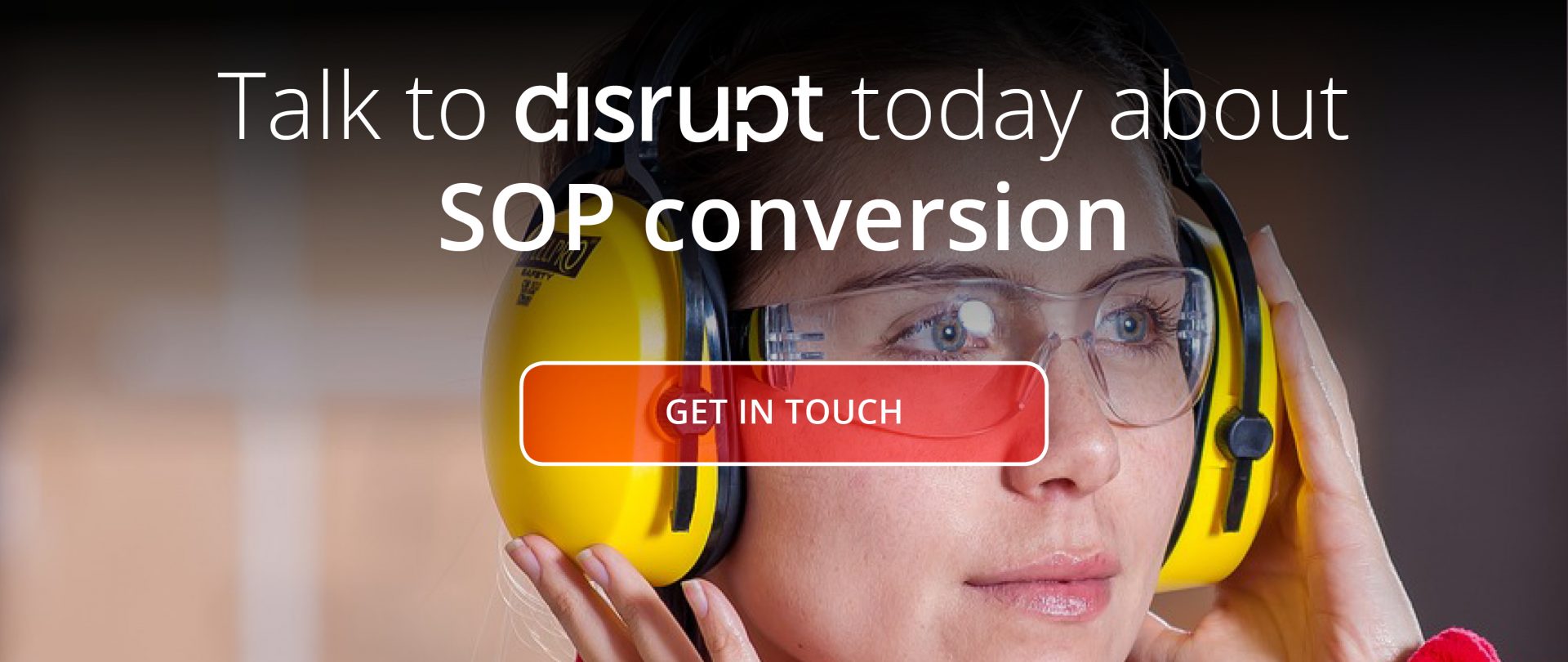 SOP conversation to eLearning